School Profile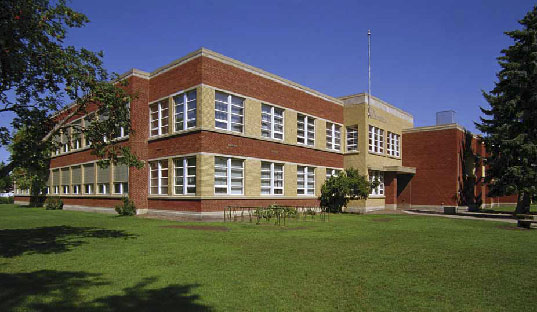 Westminster School is located in the community of Glenora. We welcome students from our direct feeder schools - Glenora, Coronation, Grovenor, Westglen and Oliver. We excel at combining academics, arts, athletics and real life experiences for our students and as a result, we also welcome Grade Seven to Nine students from all over the City of Edmonton in the delivery of the International Baccalaureate Middle Years Program (IBMYP), in which our Regular Program, and two District Special Needs Programs - Strategies and Behaviour Learning Assistance reside.
Westminster exists to create a safe space for students to find out who they are and flourish into who they are meant to be. We provide rich and fullfilling experiences for students, coupled with academic discipline and community involvement. Students leave Westminster feeling challenged, respected and valued, and confident.
We are Inclusive. Everyone belongs. Everyone is valued.
We Build Character. Kind, compassionate, and empathetic students.
We look Beyond Schooling. We educate whole, well-rounded students through a multitude of opportunities and rich experiences.
We have Fun. There is an element of delight in all that we do.
We are Community - Centred. Inside and outside of Westminster, we focus on building a better world.
At Westminster, we are big believers in giving back. Not only is SERVICE a part of who we are, it's part of the core buildlign blocks of the IBMYP. Every year, our students collectively commit to over 5 500 hours of volunteering. We wholeheartedly believe servcie helps develop well-rounded students, and establishes a fundamental principle of giving those who need our support.
During the 2019/2020 school year, Westmisnter was chosen as one of four schools in the Edmonton area to compete in the Hockey Helps Kids challenge, hosted by the Edmonton Oilers Community Foundation. Our Westminster Warriors chose to support Little Warriors, a local charity focused on the awareness, prevention, and treatment of child sexual abuse. As a result of this opportinity, Westminster has developed a strong relationship with Little Warriors and going forward, we continue to have our Warriors helping Warrios, with Little Warriors and the The Be Brave Ranch as our school's Charity of Choice.